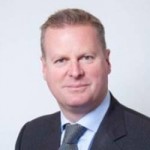 Claris Advisors Ltd is a specialist wealth management and corporate advisory firm providing professional advice on investments, pensions, protection insurance and corporate finance.
The firm is an Investment and Insurance Intermediary founded by John Markey in 2015. John has 21 years professional experience directly assisting individuals, families and businesses understand and achieve their financial & retirement goals.
John has built his professional career within Ireland's top-tier financial advisory firms and brings his detailed knowledge of financial & retirement planning, investment markets and corporate funding to this specialist enterprise.
Claris Advisors has agencies with several best in class investment houses, pension providers and insurers. This broad offering ensures our clients receive genuine unbiased financial advice.
Claris Advisors Ltd is authorised by the Central Bank of Ireland as an Investment Intermediary and is registered by the Central Bank of Ireland as an Insurance Intermediary.